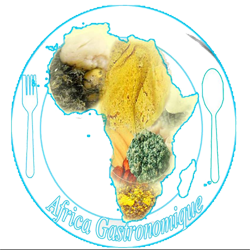 Nous sommes ravis d'annoncer le lancement de  l' Afrique gastronomique projet qui ouvrira enfin ses portes dans les prochains jours dans 15 pays africains . A cette occasion , nous vous invitons à visiter notre site Web. www.africagastronmique.com . Prenez note de nos différents services . Et ne pas oublier de créer un personnel compte . car il vous permettra de profiter davantage de nos services et une réduction supplémentaire.
Vous pouvez également obtenir attaché directement avec le représentant sur le terrain dans chaque pays pour plus d'informations les formations sont ouverts comme tous les autres services et vous attendent. -Afrique Gastronomic- prendre soin de tous vos problèmes dans la cuisine africaine ancestrale gastronomique africaine et notre objectif. Encore une fois, nous vous remercions.
bienvenue à -Afrique Gastronomique-.
Chef Joseph Lamcma
He was born more than 30 years ago. After his primary and secondary studies he decided to embark on the business of hospitality and catering so he is now a seasoned chef. Joseph Lamcma to rain of 11 years in the hotel and catering industry, especially in the European Italian cuisine, continental cuisine and Arabic cuisine. he has a great experience on international cuisine. So he has 7 years of experience in grand palaces as is Address Hotel Dubai Mall. Sofitel Dubai Marina.
Cameroonian origin Joseph Lamcma made his first steps in the hotel business as a chef and butler in the star restaurant restaurant in Akwa Douala. The chef in the hotel Le Capitol Cameroon. He is the director of the Africa Gastronomique project. he leads all the operations and the methodology of Africa Gastronomique on the international and continental level. Me: Joseph Lamcma I would be delighted to work on the Africa Gastronomique project. because I intend to give the best of myself to be able to write the History of the African gastronomic and redo the standard and the service of the hotel industry in general. Africa gourmet for me is now only a reality.                                  

         Thank you for this initiative